Zitwi
Abonné du Forum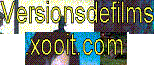 Hors ligne



Inscrit le: 14 Sep 2004
Messages: 1 802


Point(s): -1

Moyenne de points: 0,00
Posté le: Ven Déc 10, 2004 3:39 pm

 

   Sujet du message: Return of the living dead

---

Dan O'Bannon (1985)
Interprètes: Clu Gulager, James Karen...

Un lien en allemand mais apparement très complet qui nous décris les scènes en plus que propose la version workprint (environ 24 min de plus) :

http://www.gatto.schnittberichte.com/workprints/returnofthelivingdead/returnofthelivingdeadlong.html



Et sur imdb :

A workprint version is about 20 minutes longer than the theatrical release. Additional material includes:

An extended scene that takes place after frank shows Freddy the split dogs, but before he shows him the cadaver in the freezer. Frank shows Freddy a tank of oxygen and tells him how explosive it is.
A deleted scene after Frank shows Freddy the cadaver. Freddy asks how late are they working. When Frank tells Freddy, Freddy says he has a date with Tina. Frank says it's a good thing it's a girl because he was nervous about the earring Freddy had. Frank also tells Freddy that he has to close the cadaver room tight because it pops open.
An extended scene where the punks are walking down the street. After Casey says they should all go pick Freddy up, Tina says that it's only him and her alone going out, meaning that Tina never really wanted to hang out with them that night. This scene also has some more profanity and it also introduces the character Suicide as Trash tells the punks that he has a car.
A deleted scene as Freddy is looking at the medical book, Frank looks outside an says "It smells like rain!"
An alternate, and longer take of Frank telling Freddy about the events in the 1960's with The Night Of The Living Dead. This scene version of the scene also has some extra dialogue where Freddy says that Night Of The Living Dead was on of the best movies ever. He also says it's impossible that it's true cause he would have heard about it. An extended scene where the punks are deciding what to do. As Chuck suggests that they hang in the cemetery, Suicide says, "lets pay our f***ing respects!"
A deleted scene that shows Scuz, Spider, and Casey looking into a mausoleum and seeing all sorts of debris littered inside by other people who had previously partied there. Spider replies, "I don't ever want to be buried in a place like this!" then Scuz pinches Casey as she calls him a dork.
Extended scene from when the punks are all screaming about the zombie in the basement. As Tina suggests they call the cops, Scuz replies, "no because they'll kick out a**!" Casey and Chuck then tell the others where they saw Freddy. Tina gets mad for them not telling her.